PERSBERICHT
Beleef De Reusch
Nieuwe film en audiotour
Heb jij de lasershow gemist bij De Reusch tijdens het Open Air weekend van 23 en 24 april? Of wil je de happening op je gemak nog een keer herbeleven? Laat je dan verrassen door de nieuwe film die is gemaakt van dit spectaculaire event. De film toont de betoverende transformatie van de watertoren. Deze film is onderdeel van de nieuwe (audio)tour die jou mee op reis neemt door de toren.
Tijdens de IBA Open Air Experience op 23 en 24 april was De Reusch het reusachtige decor van een levendige lasershow. Op een unieke manier kon je als bezoeker de transformatie van de Reusch bekijken, op spectaculaire wijze gepresenteerd met een licht- en geluidshow op de watertoren. Hiervan is een film gemaakt die nu te bekijken is in het 4D smaaktheater van de Reusch. De Open Air Experience, georganiseerd door IBA Parkstad, de Reusch en Rondje Watertoren trok veel bezoekers maar niet iedereen kon erbij zijn. De film bied je de mogelijkheid om het event in aangepaste vorm alsnog te bezoeken, of een extra dimensie toe te voegen als je er wel bij was. Ook het 4D Smaaktheater staat namelijk garant voor een bijzondere beleving.
De film wordt iedere 10 minuten getoond en maakt deel uit van de nieuwe audiotour. Een tour door de toren waardoor je De Reusch goed leert kennen. Je kunt luisteren naar alle aspecten van de watertoren, terwijl je geniet van het panoramische uitzicht op de top van de toren. Zestig kilometer ver strekt het zicht zich uit, naar alle kanten van de lokale attractie.
Om de Reusch te mogen beklimmen (wees gerust, er is ook een lift) betaal je € 3,-. Dat is inclusief de audiotour en de film! Voor dat bedrag mag je ook je (brom)fiets gratis opladen en je auto gratis parkeren op het parkeerterrein. Bovendien draag je indirect bij aan het behoud van een stukje lokale geschiedenis en het onderhoud van dit momumentale pand. Reserveren is niet nodig, tenzij je in het restaurant op verdieping 1 wil lunchen/dineren. Check www.dereusch.nl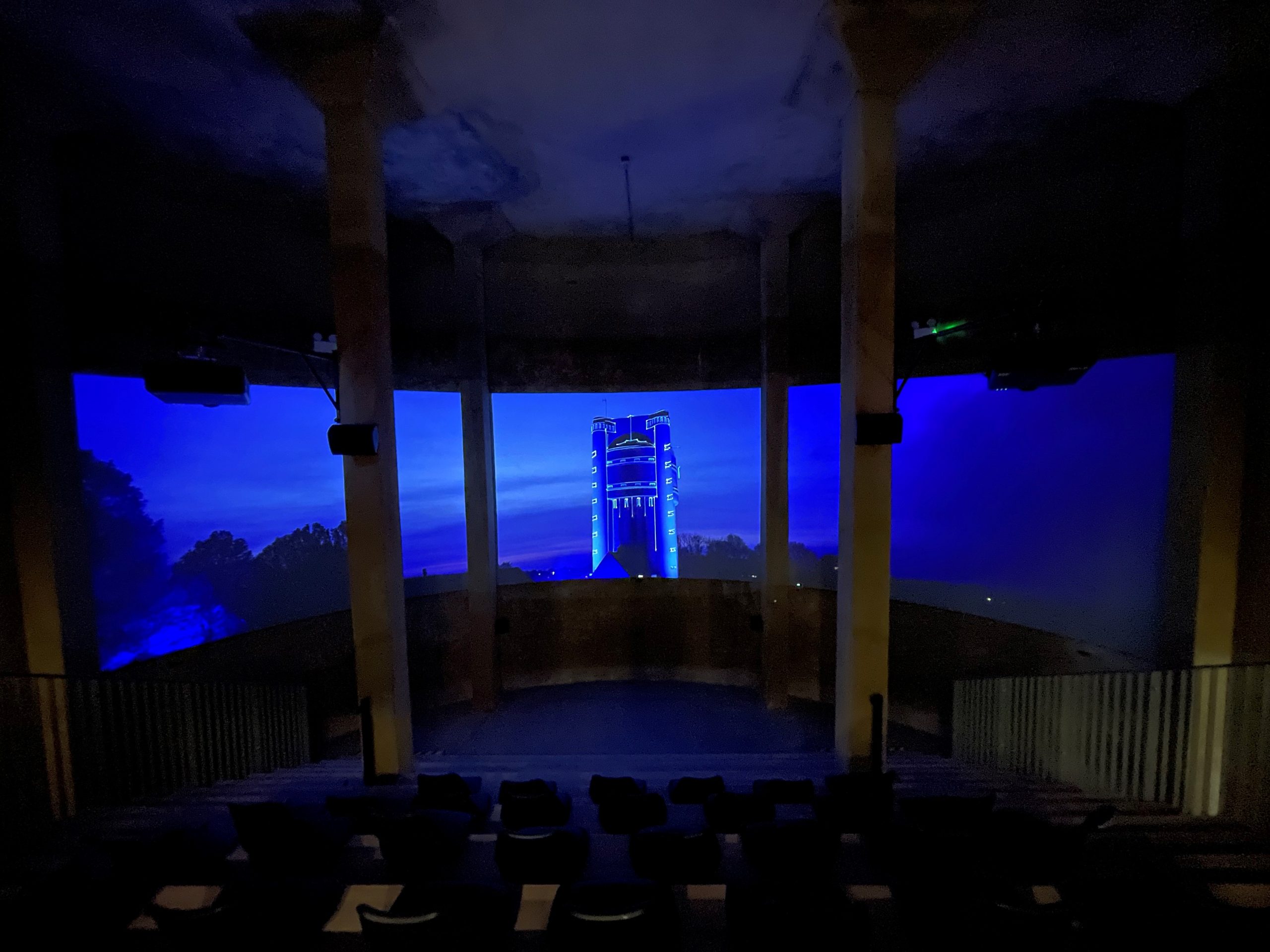 Noot voor de pers:
Meer informatie nodig? Neem contact op met Nico Eurelings, telefoon +31 6 54 2538 43
Meegeleverde foto's zijn rechtenvrij te gebruiken.