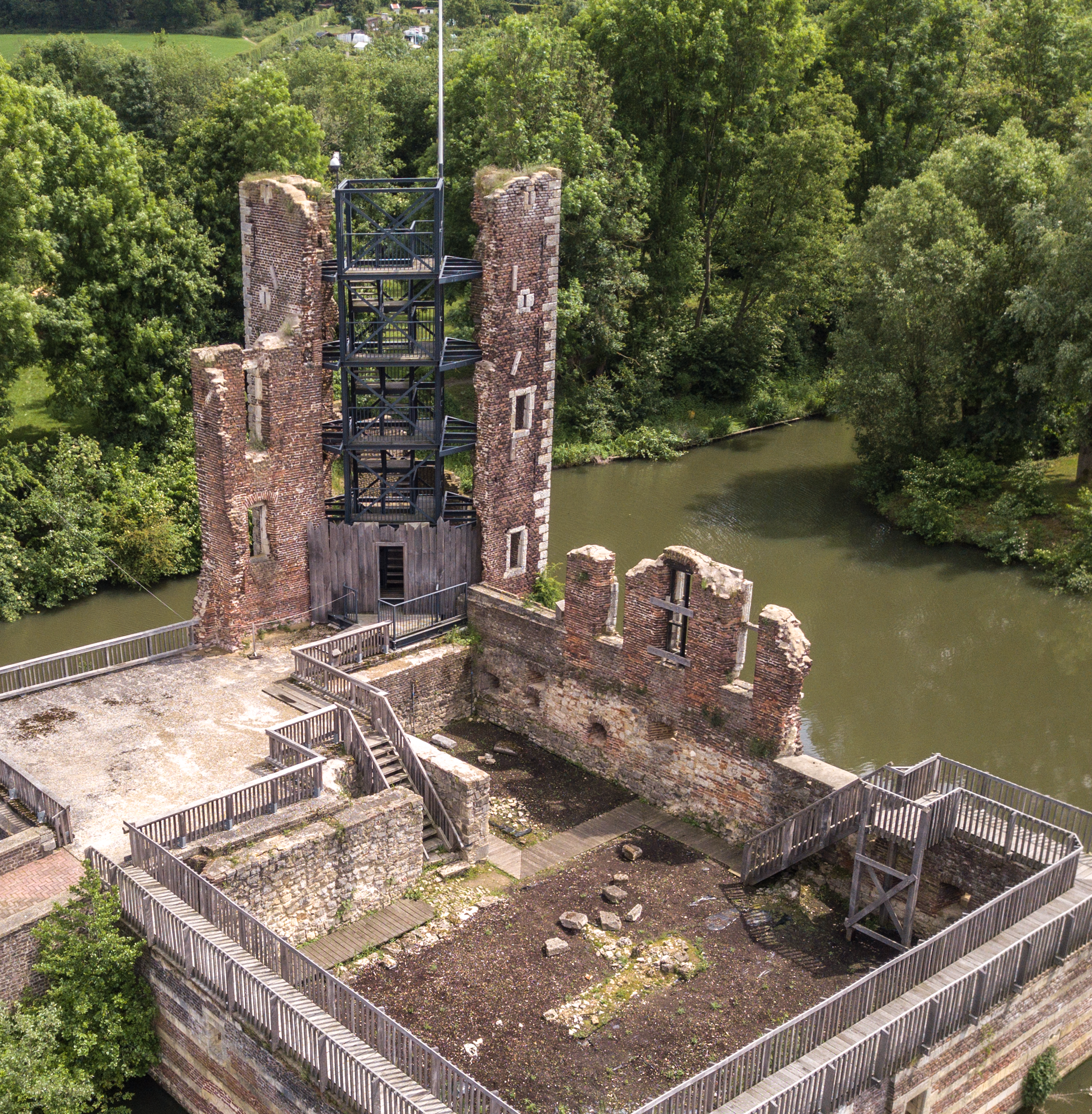 Weekend Slot Schaesberg
Datum: 11 & 12 september 2021
Locatie: Slot Schaesberg (Slot Schaesberg-Laan 100, 6371 KZ Landgraaf)
Altijd al mee willen bouwen aan een kasteel? Tijdens het Festivalweekend Slot Schaesberg kan dat. Het Slot, waar op dit moment nog maar weinig van over is, wordt de komende decennia herbouwd met toepassing van oude ambachten en met moderne technieken. De bouwplaats van Slot Schaesberg is namelijk een plek waar jonge mensen oude ambachten en restauratietechnieken kunnen leren. Op 11 of 12 september kan je Slot Schaesberg gratis bezoeken!
Tijdens de IBA-periode hebben we onder andere gekeken hoe je hedendaagse technieken als 3D-printen en hergebruik van materialen zoals keramische leien kunt toepassen bij het
herbouwen van een vierhonderd jaar oud kasteel. Benieuwd hoe dat werkt? Tijdens het Weekend van Slot Schaesberg wordt ook Slotlab vertegenwoordigd, een laboratorium voor erfgoed.
Als kers op de taart kun je op zaterdagavond 11 september, tussen de sfeervolle ruïnes van het Slot, naar de bioscoop. Een unieke filmbeleving die je niet wil missen! Deelnemen aan een van de vele activiteiten op Slot Schaesberg? Schrijf je dan gratis in via onderstaande reserveringslinks. Let op! alle drie de activiteiten vereisen een aparte aanmelding.
In samenwerking met Slot Schaesberg presenteren wij een unieke filmbeleving bij ons in het park. In totaal zullen er 3 films spelen in een bijzondere setting. Met maar ongeveer 50 zitplaatsen per film raden wij jou aan niet lang te wachten met het reserveren van tickets.
Algemene informatie:
Reserveren
Tijdens het Weekend Slot Schaesberg nodigen we je dan uit om je handen uit je mouwen te steken. Kom ijzer smeden, ambachtelijk brood bakken en leren hoe je kunt metselen zoals ze dat in de 16de en 17de eeuw deden. Reserveer onderstaand je gratis toegangskaartje voor Slot Schaesberg op 11 of 12 september.
Reserveren